Not sure how to "weather" this rainy weather? Well for starters, you need some
Tokidoki and Chooka created these fun and super funky boots below: You can find them on Amazon or Nordstrom.com
Click on the pictures below to check out more Nomad Rain Boots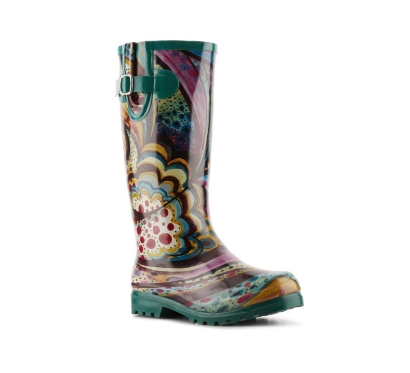 Cowboy style rain boots by Nomad Click here to go
SHOES.COM
to check out their rain boot selection!

With some cute rain gear, and a good strong umbrella. Thats how.
Of course it doesnt hurt to have a couple move dates, your favorite scarf, and a hot cinnamon latte or hazelnut soy mocha.
You can also stick with the basic colors and more simple styles of Hunter rain boots. Also found at Nordstrom.com.

Click her to check out ttheir Hunter selection!
Happy splashin' folks:)